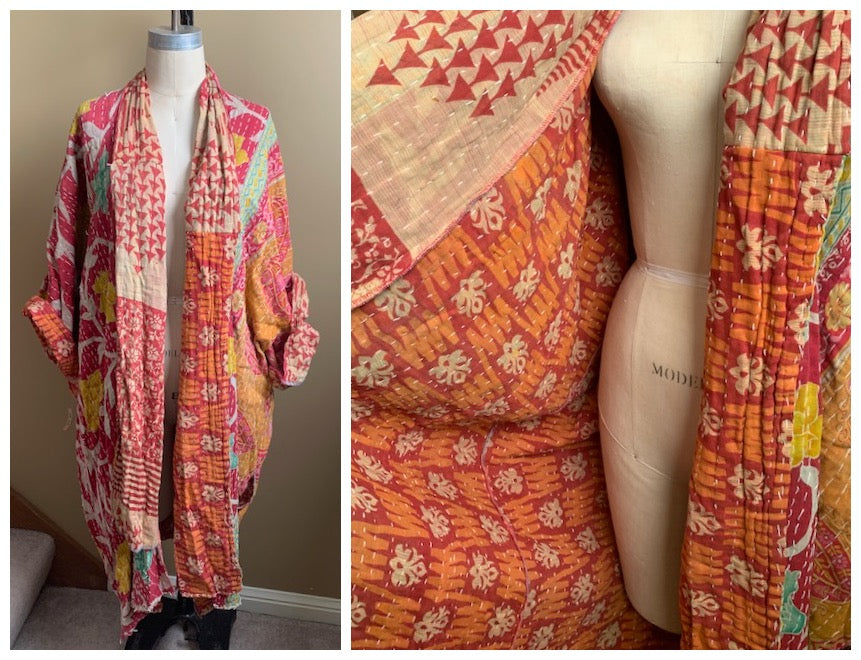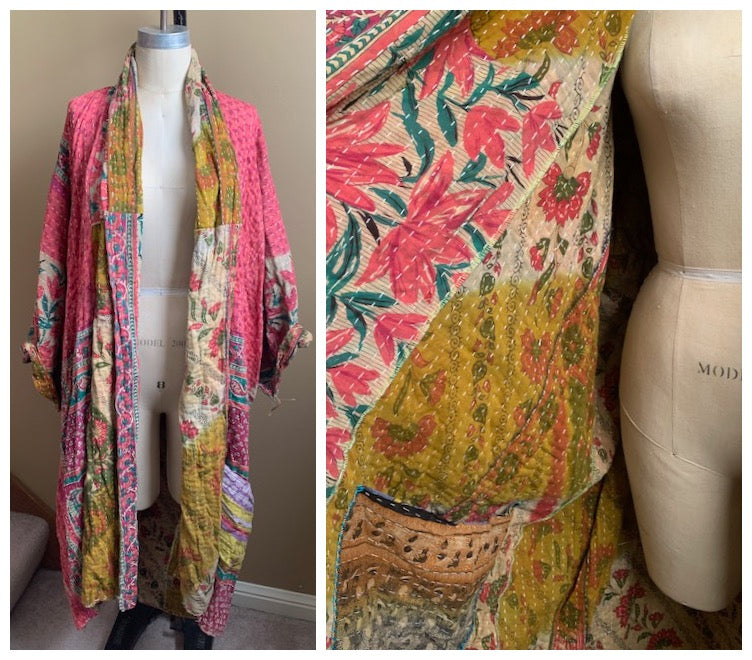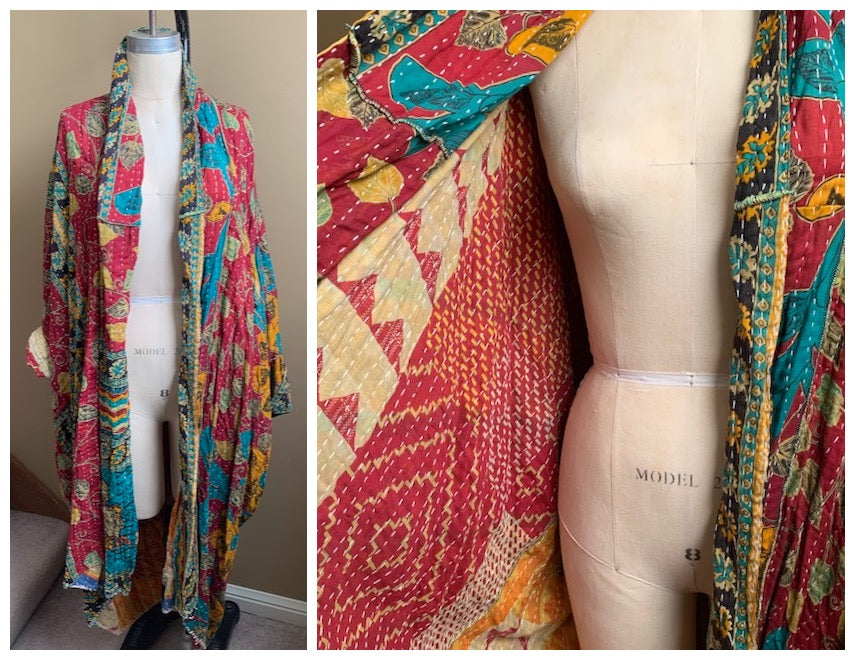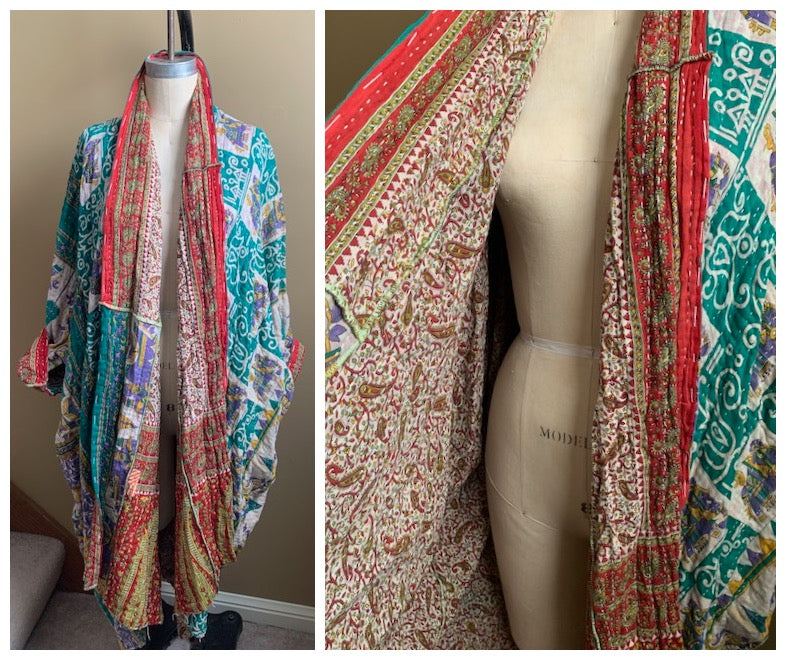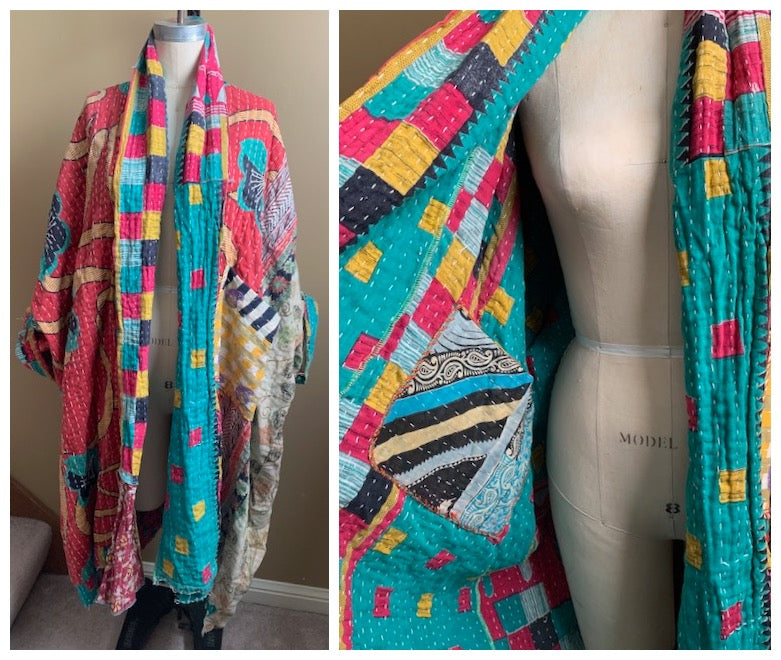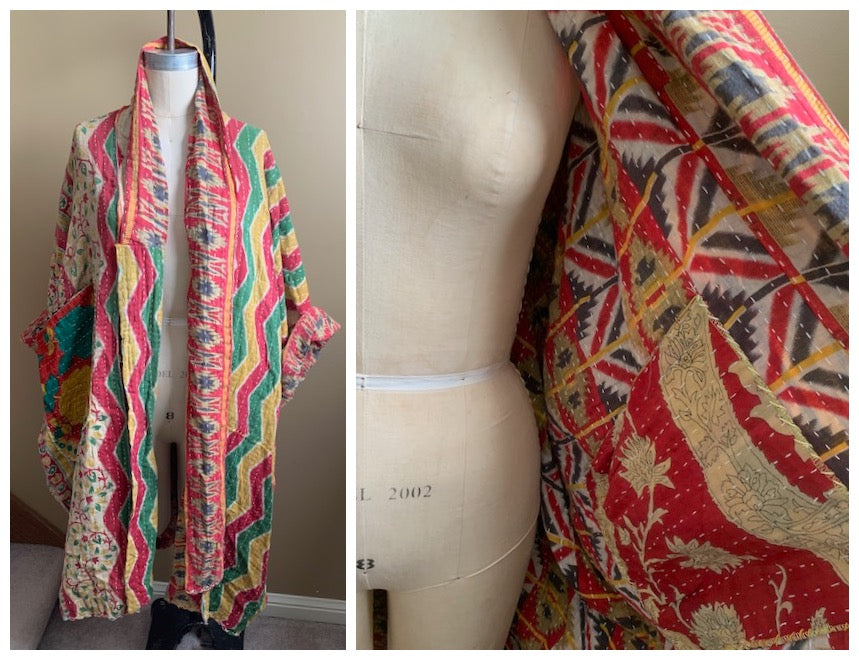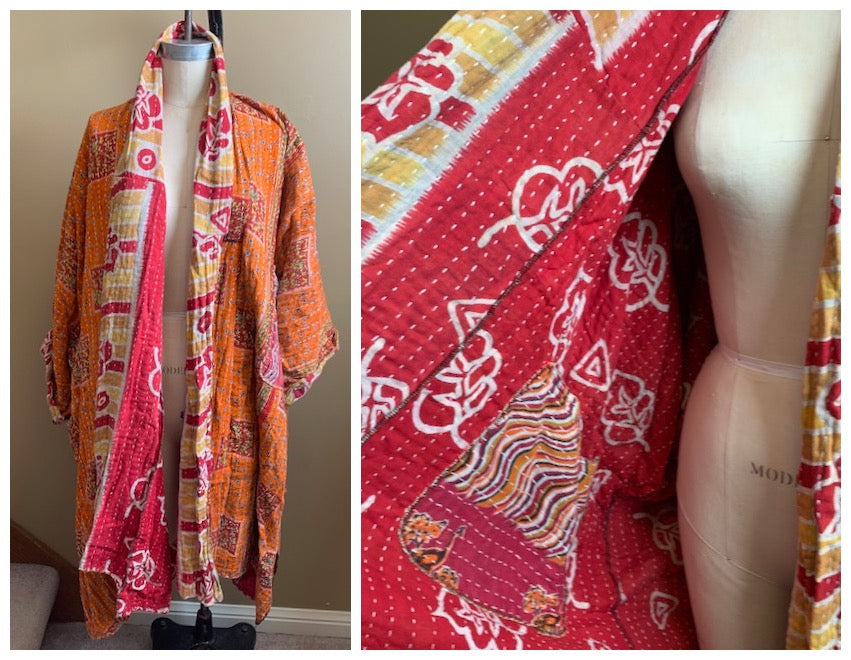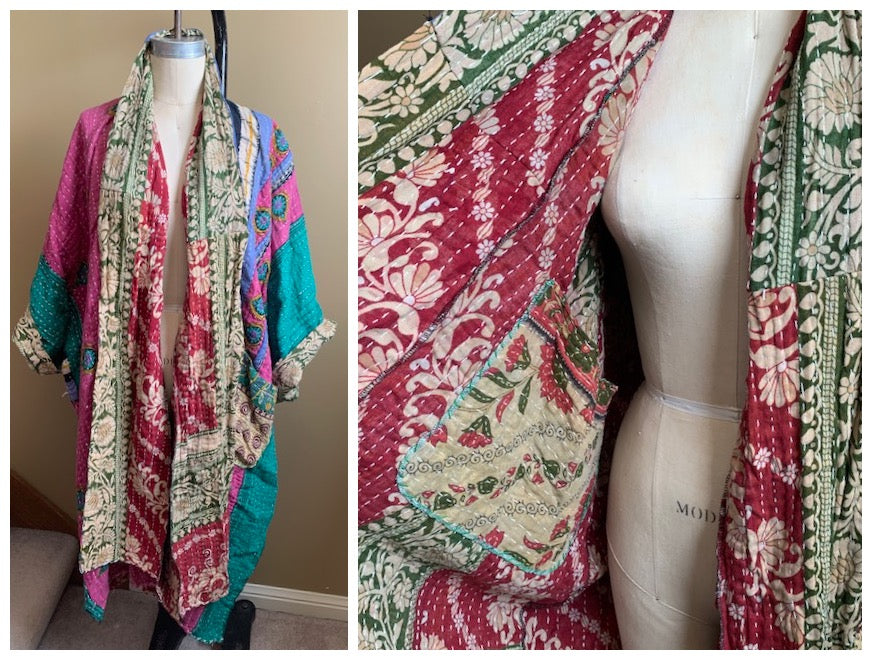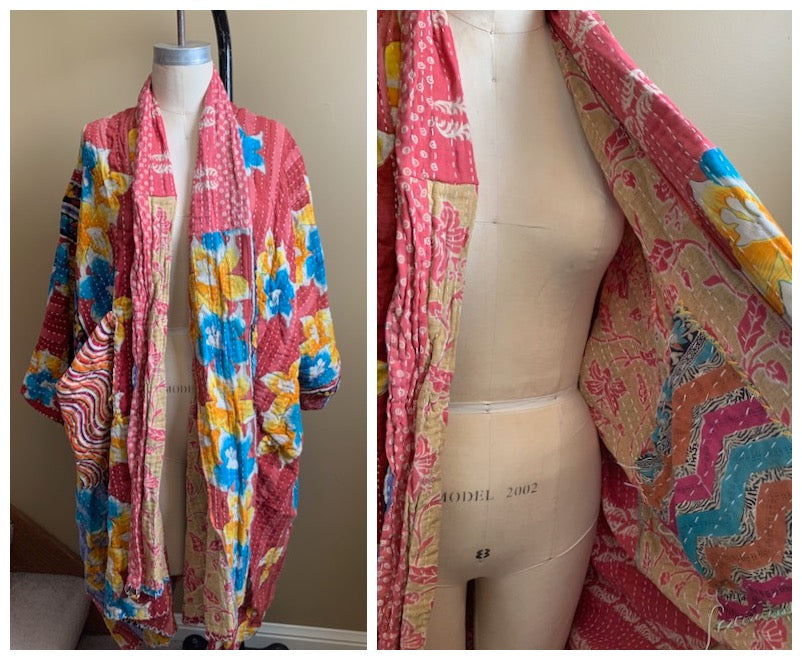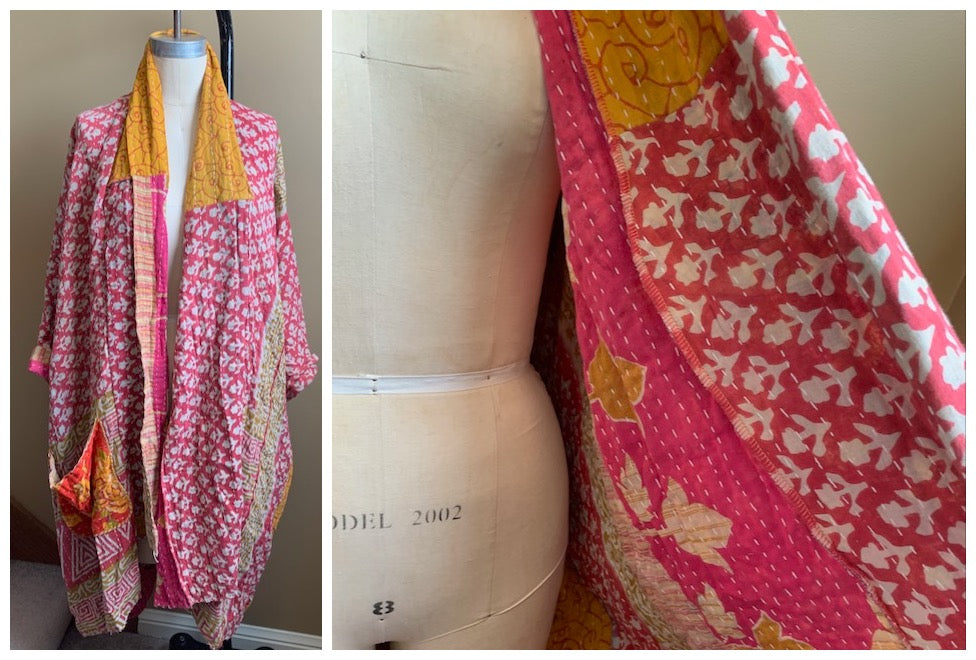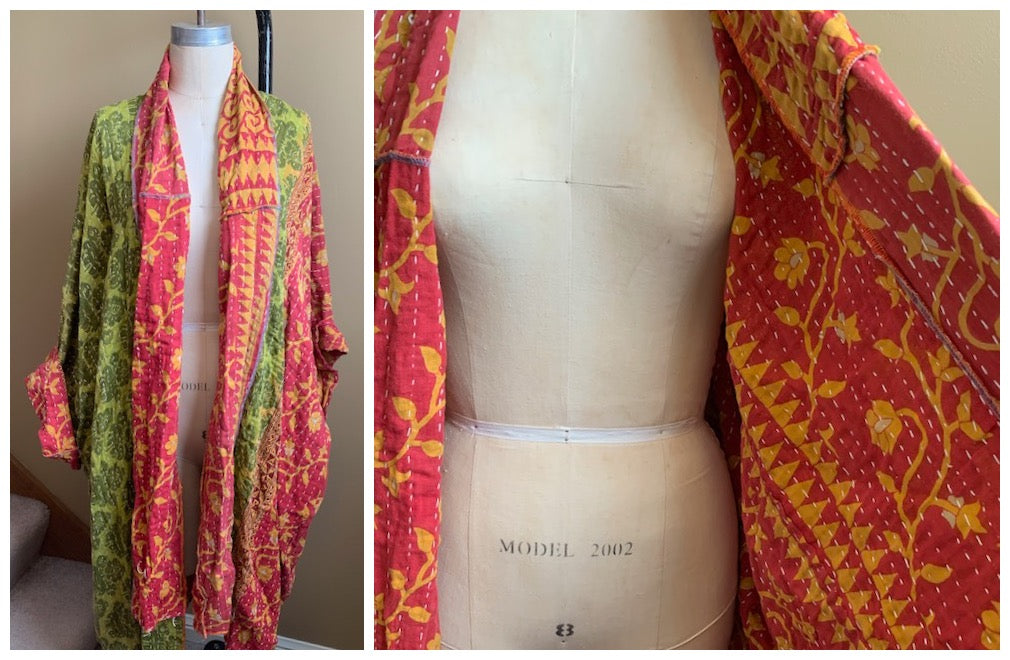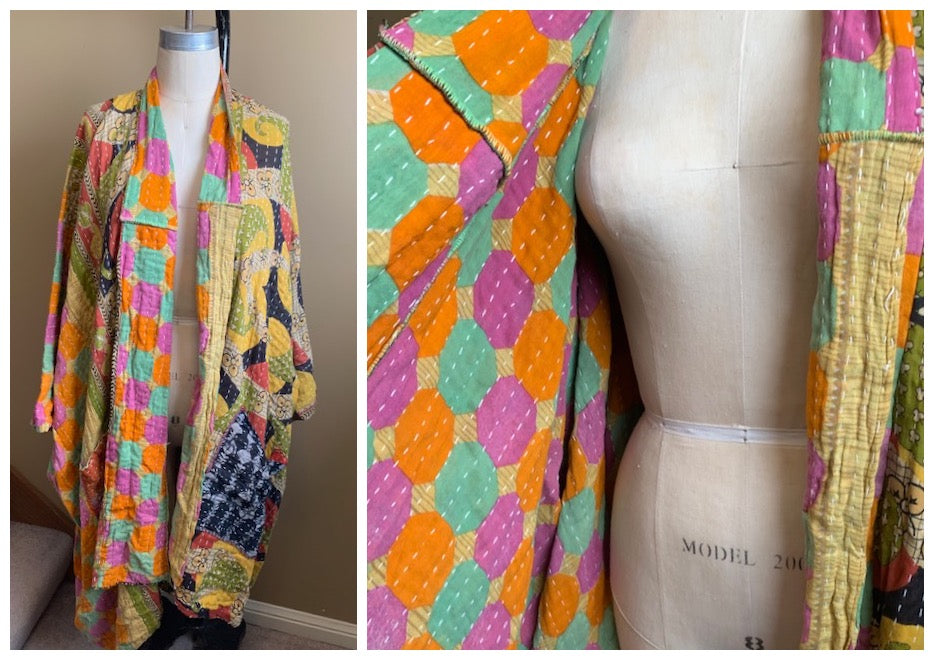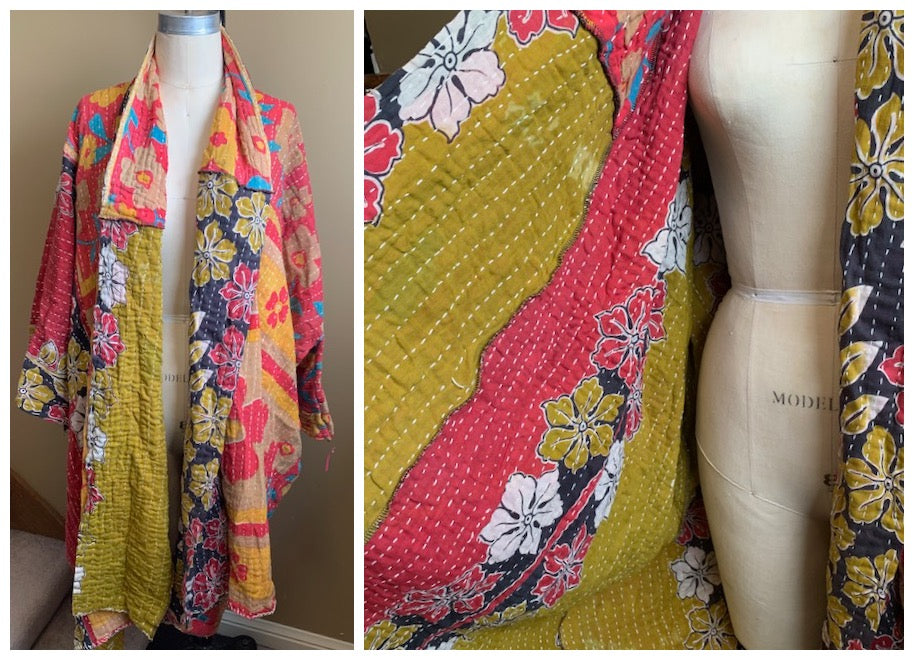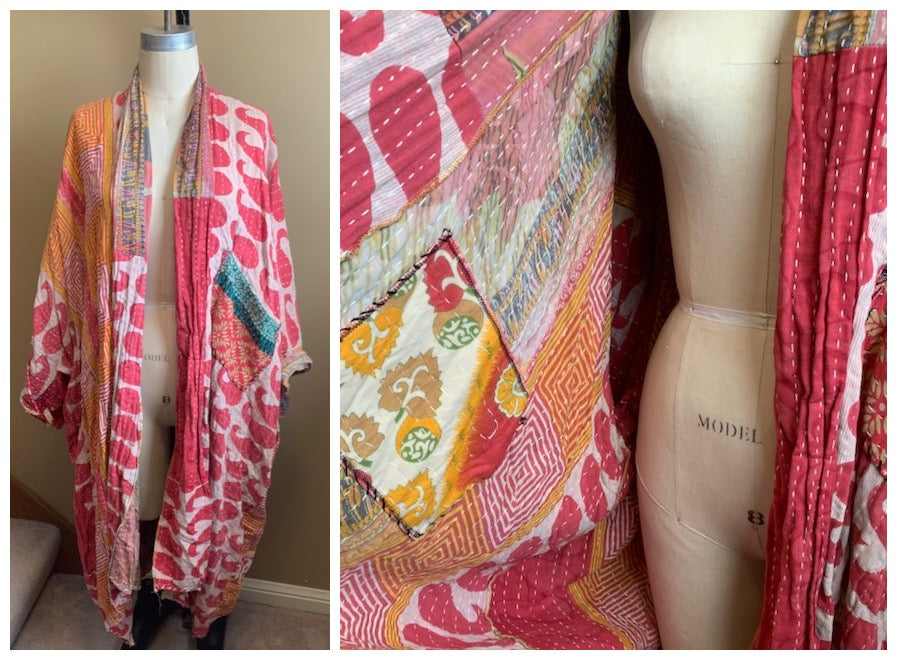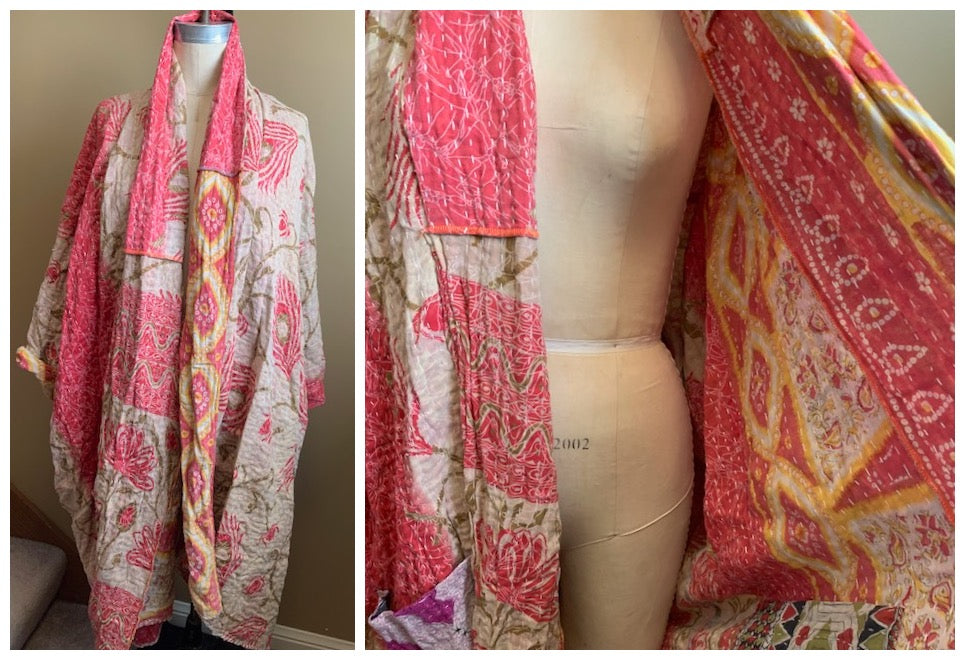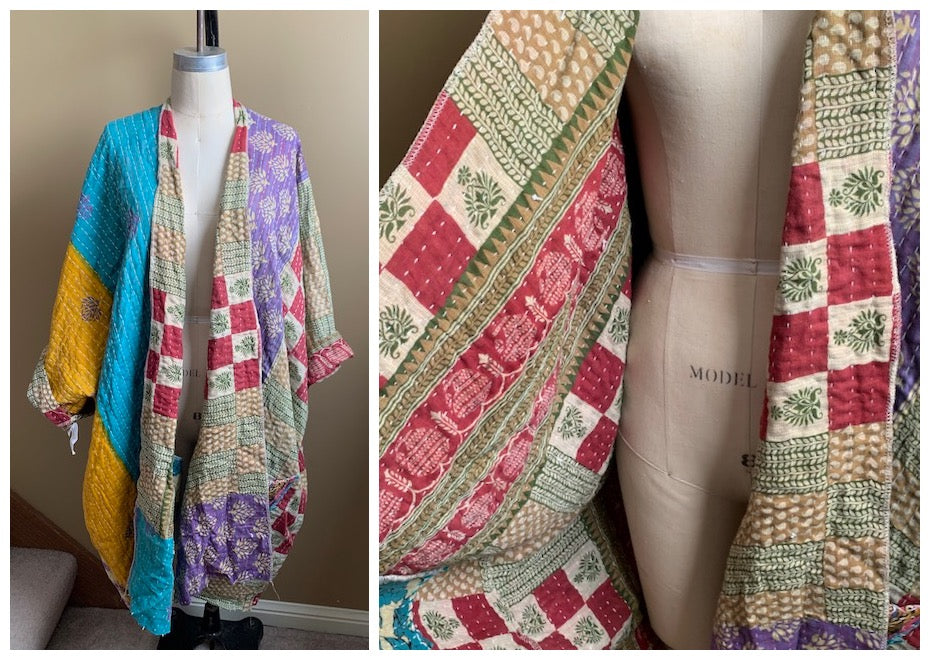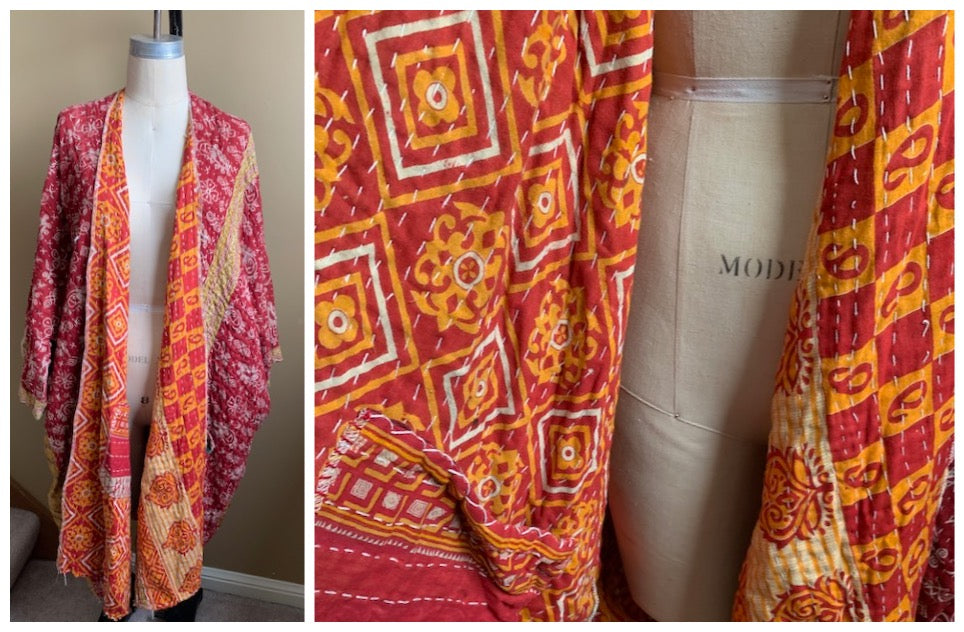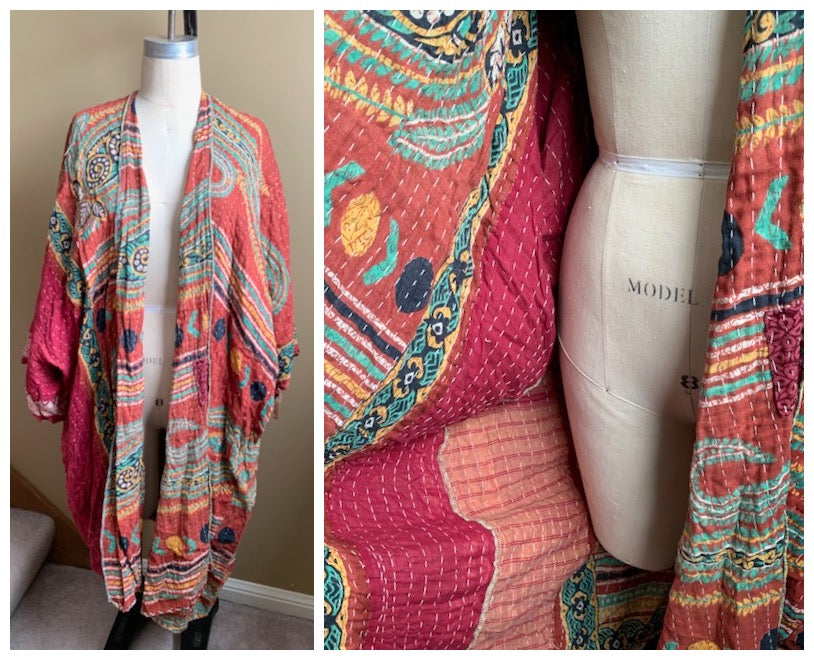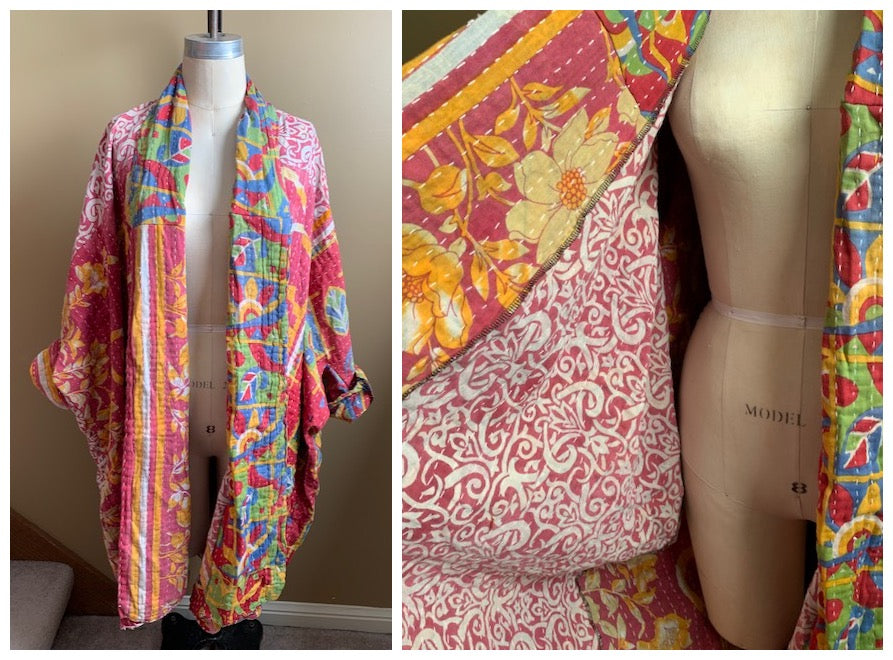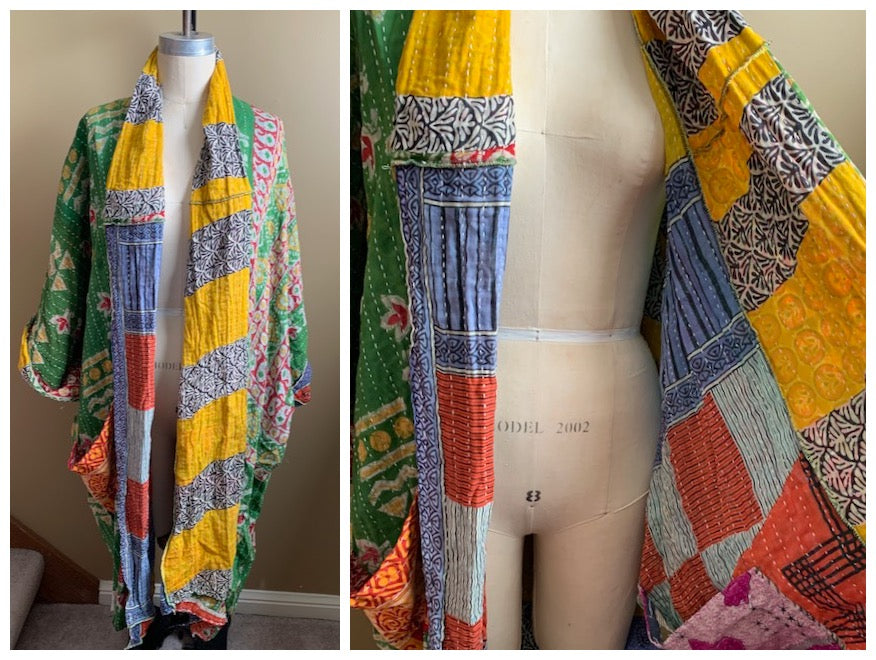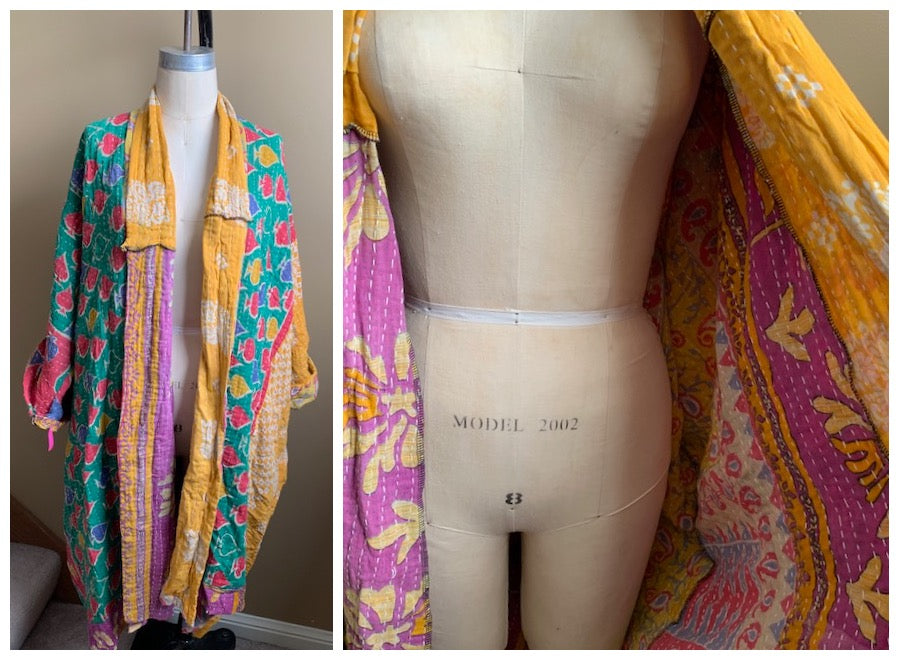 $ 120.00
$ 0.00
Vastra Hand-Quilted Kantha Cloth Long Robe Jacket- READY TO SHIP
Completely one-of-a-kind, these heirloom pieces are constructed of 3 layers of vintage sari/kantha cloth which are hand quilted, then patterned into oversized jackets perfect for layering. 
Each jacket is reversible with a large pocket on each side and made to fit just about anyone ( If you have special size or length requests, these can usually be met with no problem. For color inquiries, please send a message or email.)
Roll the cuffs and turn the collar to see both sides at once for a truly one of a kind look!
Please allow for tiny imperfections from handcrafting, marks or some color/texture variations due to dyeing techniques and vintage materials. 
* When choosing the custom option, please keep in mind that each piece is unique and the inspiration pieces shown in the listing are often already sold. They cannot be perfectly replicated. I will do my best to find a collection of textiles that will appeal to you! Please email to see what's available.